Following up on our interview with Mr. Tanizawa of the TOKYO TORCH Division, this article is the second installment of our interview with him about the TOKYO TORCH (Tokyo Ekimae Tokiwabashi Project), which aims to redevelop the Tokiwabashi area nestled between the Otemachi, Marunouchi, Nihonbashi, and Yaesu districts.
Now that there is a need to reimagine offices, what do real estate developers think about the relationship between workers and buildings? In this interview, we spoke with Rio Ushio of Mitsubishi Estate, who is promoting a new urban development model with the TOKYO TORCH (Tokyo Station Tokiwabashi Project).
INDEX
・Connecting people, neighborhoods, rural regions, and Japan with "outside"
・The goal is to form a "Team TOKYO TORCH" that is connected to the site as a starting point
・Key points

Rio Ushio
Business Development Unit, TOKYO TORCH Division
Ms. Ushio joined Mitsubishi Estate Co., Ltd., in 2017. She has been in charge of the development and planning of the "Tokiwabashi Tower" and "Torch Tower" projects since joining the company and also worked in the Development Strategy Office (currently the "Commercial Real Estate Strategy Planning Department") while working in the TOKYO TORCH Division.

Connecting people, neighborhoods, rural regions, and Japan with "outside"
――まず「TOKYO TORCH」の概要について教えてください。
――First, could you give us an overview of the "TOKYO TORCH" project?
Ushio: "Sure. This is a 3.1-hectare project in the Tokiwabashi district located in front of the Nihonbashi exit of Tokyo Station. We are updating the functions of key infrastructure aspects such as sewage pump stations and electrical substations in the area, while constructing the Tokiwabashi Tower (to be completed in 2021) and the Torch Tower (to be completed in 2027) in stages. The key to this project is not only building renovation but also the establishment of a new 'TOKYO TORCH' image as a nexus between the surrounding area and the rest of Japan, and a path to cultivating a community to bring people together."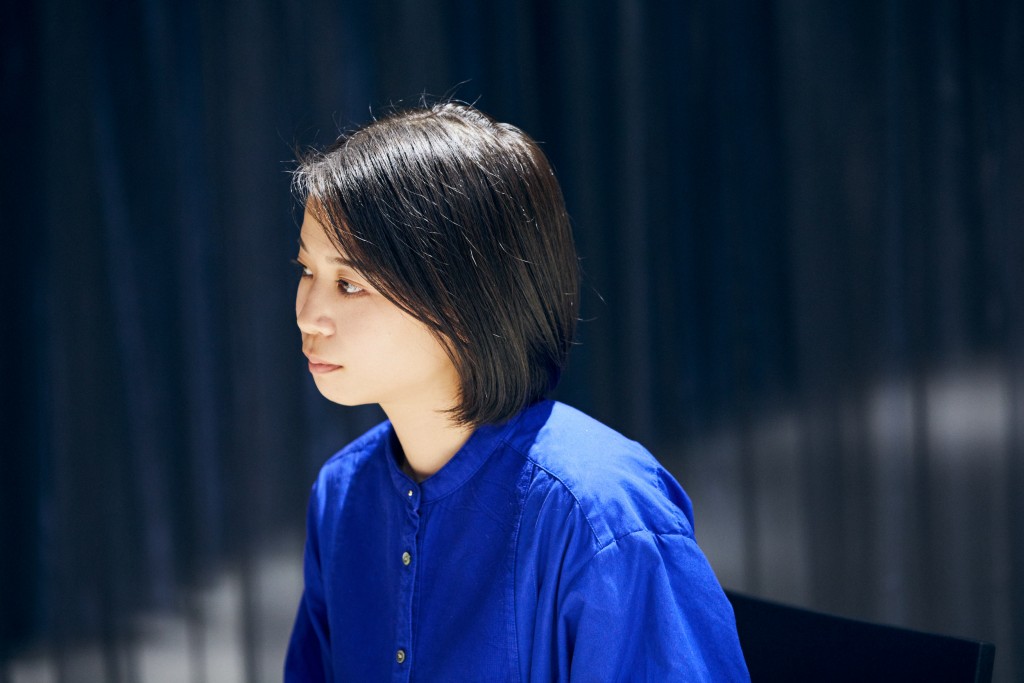 ――What kind of initiatives do you have in mind for "connecting people"?
Ushio: "We will provide services for 'people', in other words, for each and every person who will work at TOKYO TORCH. In the conventional office-leasing model, services are provided to companies and entities that receive rental fees, but as office usage patterns change, it is necessary to provide services to each employee who actually uses the office. We want people to become attached to the district where our company has its office. This new familiarity is the starting point of our project."
――So is there a mechanism that differs from conventional office buildings?
Ushio: "Yes, that's right. To give you a simple example, we will incorporate a cafeteria, conference room, fitness gym, and other common spaces for the building. Of course, simply providing the hardware does not mean that quality communication will occur naturally. As we learn from past cases, we feel the need to create a place where people can deepen their relationships with each other on topics other than work, or a program where people can participate as if they are in between work and private life, and we are planning several projects."
――Can you tell us about some of the specific programs and services?
Ushio: "There are a number of them, but one of the best examples is our collaboration with Zehitomo, a startup in which we have recently invested. This is a matching service where you can get direct instruction from professionals in a variety of learning programs. What's interesting about this service is that you can book a program in an hour or so of your spare time, and they will even visit you at your workplace. The learning content ranges from English conversation, design, and other business-related skill development to personal training, nail care services, photography, flower arranging, and other personal hobbies. From a developer's point of view, the workspace provides a positive reason to come to work because of this service (where you can receive it), and it is also a great way to use the common space that tends to become idle depending on the time."

Programs using Zehitomo
――Participation in a series of programs offered by the developer that use not only the hardware of the common space but also that space will create new opportunities for people to interact with other people in the same tower, which will further increase the "third-place awareness" of the office and, by extension, TOKYO. So you are saying that this will further increase the "third-place awareness" of the office and, by extension, TOKYO TORCH? So will there be a dedicated platform for workers to receive such services?
Ushio: "Yes. We are currently developing an application exclusively for workers that makes full use of the latest ICT. In addition to ordering food in the cafeteria, we are also considering an authentication function for booking reservations for the matching service mentioned earlier and for entering the building. Biometric authentication technologies such as fingerprint and face recognition are becoming more common, but due to current trends, many people are not comfortable taking off their masks or touching anything. In light of such concerns, we are now considering a function that allows automatic authentication via Bluetooth as long as they have a device with the application installed. These are being validated through a trial-run experiment involving Mitsubishi Estate's head office."
The goal is to form a "Team TOKYO TORCH" that is connected to the site as a starting point.

――You mentioned earlier about "involving the head office." As I mentioned in my earlier interview with Mr. Tanizawa, I think it is not as easy as it sounds to use the head office as a place for demonstration experiments and then expand the results based on those experiments.
Ushio: "It's a culture that has permeated the entire department, but I think it's important to talk to people outside the department and people from all walks of life. We are creating the tallest iconic 'city' in Japan in front of Tokyo Station. And making it a place where many people from Japan and abroad can visit. It is difficult for a single department, or even a single Mitsubishi Estate company, to complete such a large-scale vision of the future, and as a member of a department, there is a limit to the scope of my individual thinking. As Tanizawa often says, 'It's all connected', and I think this is because as we frequently exchange opinions with people outside the project and have daily discussions with project members, the number of people who support us and consider us as part of the project has increased as well as the number of opportunities they have to consult with us whenever they have concerns. As one move to strengthen horizontal ties within the company, the TOKYO TORCH Division has a system in which, in addition to the full-time project supervisor, people from departments overseeing other areas such as hotel planning, area management, and operation management also participate."
――So you increased the number of opportunities for people to pique others' interest in your daily communications in a grassroots manner.
Ushio: "That's right. The company-wide cooperation for the demonstration experiment on the security gate at the entrance is a perfect example of this. There is also the strategy of having employees outside the department understand the step-by-step process of using the results of the experiment for the development of the Tokiwabashi and Torch Towers. And these experiments are not the end either; afterwards, we are also working to broadly circulate articles about our efforts throughout the company to raise awareness of the progress of this project and to have our departmental efforts serve as an internal reference for other company projects. Until now, we have not been able to organize and disseminate development across the board, but through steady dissemination of information, the project itself has become more widespread, and as awareness of the project increases, a common language is established, making it easier for various discussions to take place."
――In addition to communication by individual members, you also actively promoted the project to employees outside your department. Please tell us about the involvement of external parties beyond the company.
Ushio: "The mission of the future urban development model is participation and co-creation. One example is the Torch Tower, where we have several design advisors join our team who will lead the next generation. As a result of these numerous external relationships, and as the development progresses, the relationships that have been created will spread as a single body of activities, leading to many people 'feeling that the TOKYO TORCH is part of their neck of the woods', thereby expanding the 'Team TOKYO TORCH' circle.
The members of this team are not only employees of the Mitsubishi Estate Group and local property and rights holders but also collaborating companies, local governments, educational institutions, and individuals involved with TOKYO TORCH. We hope that we can work together to realize the fruition of this project."
Key points
・TOKYO TORCH is a project to develop the Tokiwabashi Tower and Torch Tower projects in a stepwise manner.
・To connect people, it is necessary to provide services to each and every worker who will actually use the office.
・Establish cafeterias, conference rooms, and fitness gyms as common spaces.
・We are considering creating opportunities to deepen relationships in areas other than work, and programs that allow people to participate with a sense of being somewhere between work and private life. One example is "Zehitomo."
・We are also developing an ICT-based application specifically for workers and are considering a Bluetooth-based automatic authentication function.
・In order to involve the people around us, the TOKYO TORCH Division has established a system that allows participation by staff from other departments in addition to full-time supervisors.
・Articles on the initiative are thoroughly disseminated throughout the company.